The Perfect Way To Begin Your Candle Charting Education
As you probably know, I was the first to reveal candlestick charts to the West. And my goal is helping you become the best trader possible. How? By showing you how to fully exploit candlestick charts to help increase profits and decrease market. And to make sure you are using them correctly!




That is why I am excited to announce this powerful first step training program called Candle Charting Essentials & Beyond - Volume 1. Filmed in crystal clear clarity at one of my rare full day seminars, these DVDs are so comprehensive ... so loaded with "ready-to-use" methods, tips, techniques, and ideas ... you'll be ready to trade like a pro! That's because I divulge many of the very same secret trading tactics that I have taught to market makers, institutional traders and professional hedge fund and money managers around the world.




It's a perfect way for beginners to start, but it's also well suited for experienced traders or investors who want to make sure they're using candlesticks correctly to achieve supreme timing entering and exiting any market in any time frame (including options).

Steve Nison, President,

Candlecharts.com
Here's Exactly What You'll Gain From This Powerful Candlestick Training Program Designed For You
The "Candle Charting Essentials & Beyond" (Volume 1 of the Candlecharts.com Educational Series) DVD Training Program is the equivalent of a full-day seminar, taking you from the beginning to an intermediate level in Nison Candlesticks... candlestick training the RIGHT way.
Regarded as one of the most foremost technical analysts in the world, Steve Nison's has consulted for Fidelity, J.P. Morgan, Goldman Sachs, Morgan Stanley, NYSE and NASDAQ market makers, hedge funds and money managers. His work has been highlighted in The Wall Street Journal, Worth Magazine, Institutional Investor and Barron's. Steve has also lectured at numerous universities. And he was guest speaker at the World Bank and the Federal Reserve.
Many people claim to teach candlesticks, but there is only one correct source to in the Western world: Nison Candlesticks... candlesticks the right way.
Why should you learn candlesticks from me? Because I am uniquely qualified to help you fully exploit the opportunities candlestick charts present to today's markets. As a renowned author and speaker, I have had the distinction of being the first to reveal candlesticks charts to the Western world.
Not only am I the acknowledged master of these previously secret candlestick techniques, but I'm also an expert on Western technical analysis with over 30 years real world experience.
It's Simple...You Can No Longer Afford To
Ignore Your Candlestick Education...
Not long ago a trader friend of mine told me that many years ago he didn't do anything to increase his trading knowledge because he didn't think he could afford it.
Year after year, though, he could never break through and make the kind of profits he really wanted. After a while, the roller coaster of decent wins and gut-wrenching losses began to take a toll on his health.
As most experienced traders like to say, one way or another you'll pay for a trading education. "Candlestick Charting Essentials & Beyond - Volume 1" is a serious investment in your trading education. But it's the kind of investment that can pay for itself almost immediately.
Just one well-placed trade using these new strategies can put you in the driver seat...
Improve your trading skills overnight

Regardless of where you are right now, even a basic candlestick education can boost your results and give you greater confidence.

Confidently go into any trading situation

Most traders fail because they don't trust themselves and their strategies. All that changes when you add candlesticks to your knowledge base.

Make smart trading decisions almost instantly

The real value of candlesticks is they open your eyes to what is really happening on your charts. You'll see new opportunities that other traders overlook.

Achieve your trading goals in record time

With the proven power of candlesticks, you will be able to generate profits more consistently and avoid those costly losses that can hold you back.

Train with Steve Nison, the father of candlestick charting

There's no one else more qualified to guide your education and help you win.
I Have Jam Packed A Full Day Of Training Into This Simple Program, So You Can Succeed With Ease...
Simple and easy for any trader or investor to quickly master, in any market and any time frame.
This online training program is available for you instantly when you register. All of the video training and your free bonuses are available inside our Candlecharts Academy so you can access on any device – computer, tablet, or smart phone.
Module 1 - The Framework of Candles

See why candles are used by the most successful traders and analysts and how candles can help you overcome your trading challenges. You will learn how Steve's Trading Triad™ Success System will put you ahead of those who don't use this strategy.

After detailing the basic construction of the candlestick line, Steve focuses on one of the most common and misunderstood candle signals – the Doji. Want to know if a breakout is likely to be false? Then pay special attention to the section on Spinning Tops and Doji.

Do you think candles are complicated? This is just one of the misunderstandings that are blown apart here. By the end of this module, you'll be starting down the path to accurately read the markets' message better and faster than ever before.

Module 2 - Essentials of Single Candle Lines

Candles have their own special message. But how do you correctly read their message?

Steve gives you the answer by showing you, step by step, how to read what the candlestick line – both the real body and shadows- is relaying about the health of the market. Using this information, you'll see the inside secret of how to tell which way the market will break out a trading range.

Not all candle signals are equally valid, and in this module, Steve gives you a heads up on which candle signals you must be cautious about – and why. Then see how to use the visual insights of single candle lines- even those that are not specific candle patterns – to accurately gauge when the market is most likely to reverse.

Module 3 - Bull and Bear Double Candle Patterns

Do you think there are too many candlestick patterns? Then you'll appreciate how Steve zooms in on some his favorite double candle line patterns- from both the bull and bear side.

With the help of this module, you'll develop the confidence to quickly find and correctly use, these most important double candle line patterns to set up a trade. In this section, you'll see how to answer the common question of "How do I know when the pattern fails?"

Module 4 - Bull and Bear TRIPLE Candle Patterns and Continuation Candles

This module completes the candles reversal patterns as Steve gives the ins and outs of the Morning and Evening Stars.

While most candle patterns are reversal indicators, there are a select group of continuation candles (in which the market continues its current trend). One of these is Steve's all time favorite candle pattern. You will see how to take advantage of this signal, which is simple to recognize, but will be a boon to your trading prowess.

After a review of what you learned in this and the prior modules, Steve will show an example of how NOT to use candlesticks to help you avoid one of the most common, and dangerous, mistakes made by candle traders.
Traders Love My Training Because It Is So Clear
And Easy For Anyone To Implement...
Using candle charts has made me be a more profitable trader.

John Bollinger, CFA, CMT

Creator of Bollinger Bands
The candles allow accurate, precise, earlier entries than anything else that I am aware of … it is almost like continuously ringing the cash register.

James Barrett
His techniques and strategies turned my trading around. It's very simple and deadly accurate.

William Chase
I have been  learning on my own for about 1.5 years and … I am profitable for the first time in my trading career.

Bob Boursaw
I'm Also Giving You These Special Bonuses To
Accelerate Your Success Even More...
Bonus 1 - The Official Wow! Worksheet

To help you get the most from the DVD Training Program, we've created this handy "Wow!" worksheet for you to record the concepts and ideas that strike you as vital to your candlestick education.

Simply watch the DVDs and then write down the specific concepts you want to either review later or implement immediately into your trading routine!

Available exclusively to those who order directly from Candlecharts.com (Value: $29)

Bonus 2 - Downloadable and Printable Example Charts

As you watch the DVDs, it's nice to have a set of all the printed charts Steve uses during the workshop. That's why we're also including a complete set of the printed handouts that attendees at the live seminar received.

You'll be able to take notes on the charts as you watch the DVDs and learn the new strategies and principles Steve shares with you.

Available exclusively to those who order directly from Candlecharts.com (Value: $297)

Bonus 3 - Steve's Secret Email Address

When you get access to your "Candle Charting Essentials & Beyond – Vol 1" Training Program, you'll also receive one of the most valuable email addresses you may ever possess.

It is my private email address from which he answers questions only from his institutional clients and a select group of students. I do NOT answer questions from the general public. And trading firms pay $1,500+ to retain my services.

But when you order "Candle Charting Essentials & Beyond – Vol 1" during this short Exclusive Offer Period, you'll have UNLIMITED access to me regarding any topics in this program to ensure you are properly using candlestick charts.

This bonus is is designed to further enhance your trading knowledge and ability, and to give you the help you need to continually improve your profits. (Value: $2,000+)
Premier financial institutions  choose him to train their traders, some of whom were already the best in the industry. How often do you get a chance to train with someone at that level, especially in the trading arena?

Greg Payne
I recently completed your video workshop and I wish I was introduced to this method a year ago. It would have saved me big bucks.

James Kume
I am almost 62 and looking for a consistent way to move into retirement with supplements to what my wife and I already have. I am so jazzed by the information and wisdom imparted here that I am certain that the financial part of our retirement will be well secured and earlier than we had thought. Thank you Steve Nison!

Tom Brodick
I want you to see for yourself how beneficial and eye-opening this Candle Charting Essentials and Beyond training program can be for you.
That means you can order this training today... use it as much as you want to see how it will immediately give you new skills you can use tomorrow, and give you greater confidence in your trading decisions than you have right now... literally put it through the wringer for a FULL 30 DAYS. (** See details below).
If you don't agree that it's everything I've promised... everything you hoped it would be... then simply return it for a refund. (**See details below).
I guarantee you'll be thrilled with this one-of-a-kind candlestick training!
**A restocking fee of 15% of the purchase price will be applied if returned.
I stand behind everything I teach.
You have my personal satisfaction guarantee.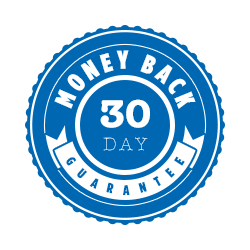 Candle Charting Essentials and Beyond - Volume 1
of the Nison Candle Mastery Training Series
The Simple System To Master Candlesticks...
When you order
Volume 1 of this 4-part Training System

now, you will be eligible for discounts on the future volumes when you are ready for those next steps
Monique Marshall

Without the training, I probably would have missed the candle signals and not taken my profits. I look forward to making many more successful trades in the future.
Arnold Prince

I think Steve is excellent...he's very professional. He brings a very Socratic give and take approach, something you don't see with most of the so-called mentors out there. A lot of them are charlatans, and Steve is certainly not one of them. Steve stands above the rest, without a question.
Leslie Jouflas

I think it's extraordinary. Steve is able to present clear-cut information that is easy to put into trading ideas. There are nuances and little pieces of information that can't be presented in a book.
Get started today! Here is what you get:
Instant access to all 4 training modules in our Candlecharts Academy online training center
No DVDs will be shipped, so you don't need to wait for your training
Bonus 1: The Official Wow! Worksheet
Bonus 2: Downloadable, printable charts
Bonus 3: Steve's secret email address to get answers to your questions
Just $219 (regularly $495)
USE THIS COUPON CODE TO SAVE AN
ADDITIONAL $60 AT CHECKOUT: SAVE60
You are protected by our 30 day money back guarantee.  **See details below.
n
Answers To Your Questions...
I have limited resources. Why is this training program a good value?

Getting in early on a single trade – or avoiding a bad trade – with the strategies presented in this DVD should more than pay for it. Also, these are taken in crystal clear video from one of Steve's rare, and sold out, live seminars, which is much more expensive. And you save all the travel costs and airline hassles.

here are other candlestick programs available by other educators, why should I get these?

As the first to reveal candlesticks to the Western world, Steve Nison is THE acknowledge master of candlesticks. There are a lot of so-called teachers out there who have good intentions when it comes to explaining candles. But the truth is they haven't done the work, or done the years of research that it takes to become the expert at candles. It gets us upset when we see traders being taught false information. Because this false information is what causes many traders to lose real money. For over the past 30 years Steve has helped countless thousands of institutional and retail traders. If you're serious about learning how to use candlestick charts, you owe it to yourself to do it the right way – with Nison Candlesticks.

Are the charts clear?

The great looking PowerPoint slides were custom designed to enhance the learning experience. We used a special camera that let us zoom in on the charts during the seminar. As such, the charts are crisply sharp. Additionally, all the charts and exhibits are included with the training program so you can easily download them and view on your computer or print them.

What is the Wow! worksheet?

The Wow! Worksheet (included with training program) has a simple but powerful purpose…to help you remember the most important and valuable strategies you learn while watching the module videos. On it, you make note of those "Wow" insights and the challenge this insight will help you overcome you get as you go through the modules.

What if I have additional questions or want to get a customized educational training package?

Please email info@candlecharts.com
Get Instant Access To Volume 1 of the Nison Candlestick Training Series:
"
Candle Charting Essentials & Beyond

"
USE THIS COUPON CODE TO SAVE AN
ADDITIONAL $60 AT CHECKOUT: SAVE60
30-Day Money Back Guarantee
**A restocking fee of 15% of the purchase price will be applied if returned.