Now You Can Become a Candlestick Master of FOREX Trading...
From Steve Nison, The Father Of Modern Candlesticks
Your Frontline Forex Training Series offers you 3 Volumes
of the Nison Candle Mastery Training Series – it's everything
you need to go from a beginner to expert with Nison Candlesticks:
As you probably know, I was the first to reveal candlestick charts to the West. And my goal is helping you become the best trader possible. How? By showing you how to fully exploit candlestick charts to help increase profits and decrease market. And to make sure you are using them correctly!

That is why I am excited to offer you my complete candlestick training program called The Frontline Forex Training Volumes. Filmed in crystal clear clarity at my rare full day seminars, these training videos are so comprehensive ... so loaded with "ready-to-use" methods, tips, techniques, and ideas ... you'll be ready to trade like a pro! That's because I divulge many of the very same secret trading tactics that I have taught to market makers, institutional traders and professional hedge fund and money managers around the world.

Steve Nison, Founder & CEO,

Candlecharts.com
Here's Exactly What You'll Gain From This Powerful Forex + Candlesticks Training Program Designed For You
The Frontline Forex Training Volumes (Volumes 1-3 of the Candlecharts.com Educational Series) Training Program is the equivalent of a multi-day seminar, taking you from the beginning to an expert level in using Nison Candlesticks with Forex... candlestick training the RIGHT way.
Regarded as one of the most foremost technical analysts in the world, Steve Nison's has consulted for Fidelity, J.P. Morgan, Goldman Sachs, Morgan Stanley, NYSE and NASDAQ market makers, hedge funds and money managers. His work has been highlighted in The Wall Street Journal, Worth Magazine, Institutional Investor and Barron's. Steve has also lectured at numerous universities. And he was guest speaker at the World Bank and the Federal Reserve.
Many people claim to teach candlesticks, but there is only one correct source to in the Western world: Nison Candlesticks... candlesticks the right way.
Why should you learn candlesticks from me? Because I am uniquely qualified to help you fully exploit the opportunities candlestick charts present to today's markets. As a renowned author and speaker, I have had the distinction of being the first to reveal candlesticks charts to the Western world.
Not only am I the acknowledged master of these previously secret candlestick techniques, but I'm also an expert on Western technical analysis with over 30 years real world experience.
It's Simple...You Can No Longer Afford To
Ignore Your Candlestick Education...
Not long ago a trader friend of mine told me that many years ago he didn't do anything to increase his trading knowledge because he didn't think he could afford it.
Year after year, though, he could never break through and make the kind of profits he really wanted. After a while, the roller coaster of decent wins and gut-wrenching losses began to take a toll on his health.
As most experienced traders like to say, one way or another you'll pay for a trading education. The Frontline Forex Training Series is a serious investment in your trading education. But it's the kind of investment that can pay for itself almost immediately.
Just one well-placed trade using these new strategies can put you in the driver seat...
Improve your trading skills overnight

Regardless of where you are right now, even a basic candlestick education can boost your results and give you greater confidence.

Confidently go into any trading situation

Most traders fail because they don't trust themselves and their strategies. All that changes when you add candlesticks to your knowledge base.

Make smart trading decisions almost instantly

The real value of candlesticks is they open your eyes to what is really happening on your charts. You'll see new opportunities that other traders overlook.

Achieve your trading goals in record time

With the proven power of candlesticks, you will be able to generate profits more consistently and avoid those costly losses that can hold you back.

Train with Steve Nison, the father of candlestick charting

There's no one else more qualified to guide your education and help you win.
You Will Literally Be In The Top 0.1%
Of Traders Worldwide
When you're armed with these new insights and strategies, you'll have total confidence to tackle even the toughest trading environments...you'll never hesitate again because you'll instinctively know what to do...and you'll have the knowledge to cut those losing trades fast and let the winners run to capture more profits that other traders miss out on.
No one else is teaching this information, because no one else knows about it!
So continue reading to discover exactly what I'm going to share with you...
Here Is How This Training Will Help
Accelerate Your Trading Skills and Knowledge

Beyond

What You've Ever Experienced
The order of power for each candlestick signal so you'll know, for example, whether a hanging man is more powerful than an engulfing pattern – and how that knowledge can magnify your profits
Finding out which candlestick patterns give you the best probability of success
When you should actually disregard the candlestick patterns
If it's possible to trade successfully only with candlesticks – and no other indicators
How to logically group patterns so you'll know how to use them better in the right context
Why "blending" candlesticks can give you greater insight into what's really happening on the chart, and how to quickly blend them on your own
Know how to identify pattern confirmations with greater accuracy for safer, more profitable trades
The best time periods to choose for moving averages based on testing more than 1 million moving averages
How to avoid taking profits too early and immediately increase your gains
Know how to let your profits run, and know what it feels like to bag those big winners!
Avoid the common scenario of exiting a trade, seeing the market correct a little, and then watch as it continues to go higher – don't miss out on those huge profit runs again!
Quickly recognize the best high probability trades to dramatically improve your chances of consistent winners
How to keep a simple trading Journal, and why it will help your confidence and profit levels
What combination of signals need to be aligned before you pull the trigger
I Have Jam Packed THREE Full Days Of Training Into This Simple Program, So You Can Succeed With Ease...
Simple and easy for any trader or investor to quickly master, in any market and any time frame.
This online training program is available for you instantly when you register. All of the video training and your free bonuses are available inside our Candlecharts Academy so you can access on any device – computer, tablet, or smart phone.
Fascinating New Insights To Expand Your Success
Truly master candles by understanding the psychology hidden inside each pattern (Learn this and you'll be head and shoulders above your competition)
Steer clear of the most common – and dangerous – misuses of candles. (Keep your money safe with these gems)
Discover two ways to precisely confirm your candle patterns for higher success rates and a huge confidence surge, yet not one in a thousand traders knows how to do this!
Momentum traders rejoice! I'll show you previously unknown methods to use candles to buy on strength and sell on weakness (Perfect for those who are uncomfortable picking tops and bottoms)
The definitive guide to the exact Western indicators you really should be using with your candle analysis (Don't be distracted with all those indicators out there… this shortcut puts you right at the head of the class)
PLUS… The only western technical indicator that you absolutely MUST use with candles
Easily master one of the most difficult aspects of trading – Entry and Exit points – with these exciting new strategies
Why I love the 'Box Range" – and why you will too when I show you this sneaky method to use it profitably
Establish perfect "harmony" in your trades for greater success rates
Discover three kinds of stops to protect your profits and preserve your trading capital
Warning! Did you know that the exact same candle pattern can at times give a signal to enter a trade… and at other times a signal to exit a trade. I'll show you the simple rule that tells you when to use it for each situation.
6-Step Trading Checklist – to avoid "analysis by paralysis"
White /Black Candle Progression™ – the new simple way to logically organize the double line candle patterns
Steve Nison's proprietary 360° Candle Analysis™
Strict vs. Basic pattern definitions to increase success
Greater detail than ever before for psychology behind each pattern
How – and why – setting up a trading journal can keep you on the path to profits… and how to do it the right way to put you at the head of the class fast!
Traders Love My Training Because It Is So Clear
And Easy For Anyone To Implement...
Using candle charts has made me be a more profitable trader.

John Bollinger, CFA, CMT

Creator of Bollinger Bands
The candles allow accurate, precise, earlier entries than anything else that I am aware of … it is almost like continuously ringing the cash register.

James Barrett
His techniques and strategies turned my trading around. It's very simple and deadly accurate.

William Chase
I have been  learning on my own for about 1.5 years and … I am profitable for the first time in my trading career.

Bob Boursaw
Premier financial institutions  choose him to train their traders, some of whom were already the best in the industry. How often do you get a chance to train with someone at that level, especially in the trading arena?

Greg Payne
I recently completed your video workshop and I wish I was introduced to this method a year ago. It would have saved me big bucks.

James Kume
I am almost 62 and looking for a consistent way to move into retirement with supplements to what my wife and I already have. I am so jazzed by the information and wisdom imparted here that I am certain that the financial part of our retirement will be well secured and earlier than we had thought. Thank you Steve Nison!

Tom Brodick
Your Investment In This Education Is
Fully Protected

With
My 30 Day Money Back Guarantee...
I want you to see for yourself how beneficial and eye-opening this Frontline Forex Training Series can be for you.
That means you can order this training today... use it as much as you want to see how it will immediately give you new skills you can use tomorrow, and give you greater confidence in your trading decisions than you have right now... literally put it through the wringer for a FULL 30 DAYS. (**See details below.  Your 30-day money back guarantee begins when you place your order.)
**A restocking fee of 15% of purchase will be applied if the product is returned.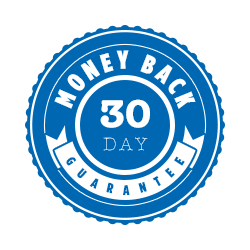 Monique Marshall

Without the training, I probably would have missed the candle signals and not taken my profits. I look forward to making many more successful trades in the future.
Arnold Prince

I think Steve is excellent...he's very professional. He brings a very Socratic give and take approach, something you don't see with most of the so-called mentors out there. A lot of them are charlatans, and Steve is certainly not one of them. Steve stands above the rest, without a question.
Leslie Jouflas

I think it's extraordinary. Steve is able to present clear-cut information that is easy to put into trading ideas. There are nuances and little pieces of information that can't be presented in a book.
Have Additional Questions?

Get the answers you need or a customized educational training package by contacting paul@candlecharts.com