Discover How To Magnify Your Trading Success By Adding This One Simple Step To Your Analysis...
| | | |
| --- | --- | --- |
| | Using Multiple Time Frames | |
Dear Fellow Trader,
If you have a basic understanding of candle patterns... and you want to learn a simple way to improve the results you're getting from your current strategies... then this message is critical to your trading success.
That's because you can access this brand-new online training course where we will give you an easy way for any average trader to enhance your current returns.
Few traders know how to do this correctly. And we will show you the exact steps to follow.
This new online training program is called "Using Multiple Time Frames."
Steve, you'll be pleased to know that immediately following your webcast we implemented a candle pattern strategy on our Newscorp option, and the very next day it went as expected. Thanks very much, the seminar has paid itself off the very next day!

- David C.,

Australia
Who Should Register:
Traders and investors who want to improve their confidence and success
Traders who can identify and use basic candle patterns…and now want additional ways to improve their trading performance
Those who want to see how adding one simple strategy to what they are already doing can bring greater results
No matter what markets you trade…no matter what time frame you focus on…this training will help improve your results and boost your confidence!
Get Instant Access To This New Training Right Now
Register for this Using Multiple Time Frames online training course now and get access for just $79 (regularly $199). It's waiting for you now in our online Candlecharts Academy training center.

Or scroll down now for details on how you can get this training free.
Receive These Little-Known Strategies
You Can Use Immediately
When you register for this special training session, you'll walk away with these top strategies you can implement in your trading right away:
Learn which time frames will work best for you, regardless of your trading style
Understand the "Rule of Four" to determine which time frames yield the best results
See actual trade examples to ensure you know how these time frame selection strategies will work for you
Improve your ability to identify Support and Resistance levels... as well as strong Entry and Exit points
Walk away with improved odds of success in your trades
Plus, You Will Also Gain These Vital Skills
Identify Key Points

You'll see how to refine not only your entries/exits, but also where to place stops for ideal protection

Define Your Trading Style

When you identify your trading style, it's easy to determine which time frame charts you should use for best results

Reduce Your Risk

Understand how to reduce your risk with simple top-down analysis techniques

Real World Case Studies

Enhance your learning by watching as we use these strategies in real world situations

Find Support & Resistance

See how to use multiple time frames to identify correct support and resistance areas

How Many?

You'll discover how many time frames you should use to give you this additional confirming insight
Convenient Online Training Available Right Now
My students around the world enjoy our online training courses because they're able to learn all of these useful techniques right from their home or office.
You will receive instant access to this training when you register now. It's available inside our online Candlecharts Academy training center.
Training Event Title: Using Multiple Time Frames
HOW: Watch it online from anywhere
DURATION: Approximately 60 minutes of focused training
SYSTEM REQUIREMENTS: Works inside your browser, no special software needed
About Your Instructor: Syl Desaulniers
Meet Syl...
Syl has been an independent trader and technical analyst for many years and was a former student of Candlecharts.com. Syl uses his trading experience to teach traders and investors the proper use of Nison's candlesticks, Western technical analysis and Trade Management. As a Nison Certified Trainer Syl has the proven expertise and skills to provide quality education and support to ensure the best experience with Candlecharts.com products and services.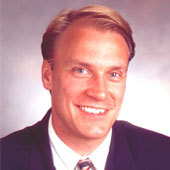 How To Get This Training Absolutely FREE
Members of our private trader community, MyCandlecharts.com, receive this and our other special topic training sessions absolutely free.
In addition to access to these special topic trainings, the MyCandlecharts.com also includes forums, daily updates, and many other valuable tools and services.
To learn more about MyCandlecharts.com, click here now. And if you choose to register for this membership site, you will receive access to this Using Multiple Time Frames training for free.
Frequently Asked Questions
Can I use these multiple time frame strategies in any market?

Yes! These strategies will work in ANY market… and in ANY time frame. You'll benefit from this information if you trade stocks, commodities, Forex, or anything else.

Will I get any printable materials such as handouts and charts?

Yes! We will give you access to a file with all of the charts and slides we use during the training. This is a great desk reference for you to use while you're trading.

How often can I view the training?

When you register, you will get lifetime access to this training. Which means you can view it as often as you like. And you will have rights to view it on up to two computers.
Get Instant Access To This New Training Right Now
Register for this Using Multiple Time Frames online training course now and get access for just $79 (regularly $199). It's waiting for you now in our online Candlecharts Academy training center.
Copyright Candlecharts.com * All Rights Reserved